DevDays
Europe 2023
ONLINE + ONSITE EDITION
SCHEDULE IS OUT – PLAN YOUR EXPERIENCE NOW
Create the perfect conference experience for yourself by exploring our agenda and selecting sessions that align with your interests and professional goals.
Software Development Conference Created for Developers,
by Developers
DevDays Europe – software development conference bringing together internationally recognized speakers and developers to encourage excellence and innovation in the software development community. At this conference, we cover the emerging technologies and best practices in the software development industry – regardless of technological platform or language – without commercial hype.
At DevDays Europe you will learn about the latest tech advances from international experts flown in specifically for the event and about recent changes in your local development community from the peers.
DISCOVER NEW TOOLS & TIPS
Conference is dedicated for developers that are serious about staying informed of the latest trends, tech advances and using that knowledge to create innovative solutions.
NETWORK WITH WORLD CLASS EXPERTS
The conference setting provides an opportunity to network, meet and talk to world-renowned speakers and international experts about your specific development challenges.
GET TECHNICALLY RICH TALKS
The information-packed and fast-paced conference setting allows you to immerse yourself in a wide range of new technologies, practices and methods. Our focus is on providing good content, not appeasing suppliers.
JOIN PANEL DISCUSSIONS ON TRENDING TOPICS
Panel discussion where panelists share opinions and expertise on trending, no-commonly-agreed software development world topics.
 One ticket – two conferences
Since the two conferences DevDays and DevOps Pro complement each other very well, they will be held together for the first time in 2023. This means that two communities will come together to share, network and learn. It's great value – because by registering for one conference you and your team get access to any of the sessions across both.
ACTIONABLE DEEP DIVE SESSIONS FROM


GET YOUR TICKET AT THE BEST PRICE
At DevDays Europe, you get two conferences in one running alongside.
It's great value – because by registering for DevDays conference you and your team get access to any of the DevOps Pro sessions.
The EARLY BIRD offer is valid until April 6 16:00 (GMT+2).
FULL TICKET
May 23-26
660 €
/ excl. VAT
Save 760 €
ONSITE TICKET
May 25-26
460 €
/ excl. VAT
Save 530 €
ONLINE TICKET
May 23-24
270 €
/ excl. VAT
Save 310 €
FREE TICKET
May 23-24
0 €
Limited Offer
Customize your conference experience by exploring our agenda and selecting sessions that align with your interests and professional goals. With the ability to save your preferred sessions to your calendar, you won't miss any chance to learn, grow, and network with other like-minded professionals at DevDays Europe 2023.
Discover the latest software development trends and practices from top international keynote experts who are dedicated to excellence and innovation in software development.
We are thrilled to announce the outstanding lineup of speakers that will be sharing their valuable and unbiased insights on emerging technologies and best practices in software development.
Click on arrows to view speakers:
Argo Saakyan
Diagnocat
Computer Vision Researcher
Marco Emrich
codecentric
Consultant & Architect
Scott Chacon
Gitbutler INC
Founder & CEO
Martin Förtsch
TNG Technology Consulting
Principal Consultant
Click on arrows to view speakers:
Simon Martinelli
72 Services LLC
Programming Architect, Lecturer, International Speaker
Trista Pan
SphereEx
Co-Founder & CTO, Apache Member & Incubator Mentor, Apache ShardingSphere PMC, AWS Data Hero, China Mulan Open Source Community Mentor, Tencent Cloud TVP
Nicolas Fränkel
Apache APISIX
Head of Developer Advocacy
Johan Janssen
ASML
Software Architect, Award Winning International Speaker
Catalin Popa
adaptive.run
CEO, Leading Expert in App Development and Cloud Computing
Daniel Oh
Red Hat
Senior Principal Developer Advocate
Sarah Saunders
Capgemini
Staff Software Engineer, Agile Evangelist
Tomasz Manugiewicz
Grand Parade / William Hill
General Manager, Agile Enthusiast, Coach and Lecturer
Discover the expert insights that our esteemed speakers will share at DevDays Europe 2023 by accessing our video library. This month, we're excited to introduce you to another five impressive speakers – Christopher Hoult, Johan Janssen, Konstantin Vinogradov, Oren Eini, and Sarah Saunders – who will impart their knowledge and expertise during their sessions. Join them to learn about data stream processing tool, Java's hidden gems, fastest-growing software startups, C# as a system language, and organizational architecture.
Don't just take our word for it – hear it straight from the software developers what they have to say about DevDays Europe Conference. And if you've been a part of the event before, we'd love to hear your feedback too!

I was really impressed by how smooth everything went overall.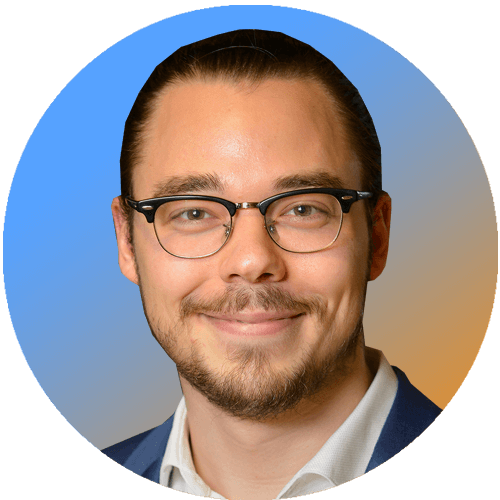 Arne Laponin
Consultant Developer @ Thoughtworks

Everything was perfect, the help and support was done accurate and timely manner. Keep up the great work!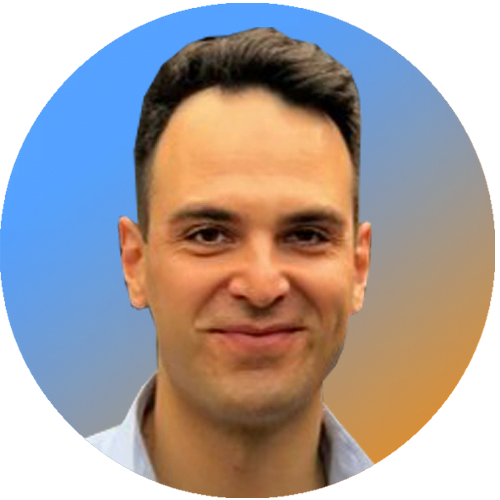 Despite the uncertain times, the organization team has run the event extremely well.
They made my life as a speaker super easy and I cannot thank enough the thoughtful staff for the smooth experience! I will most definitely recommend the event to everyone!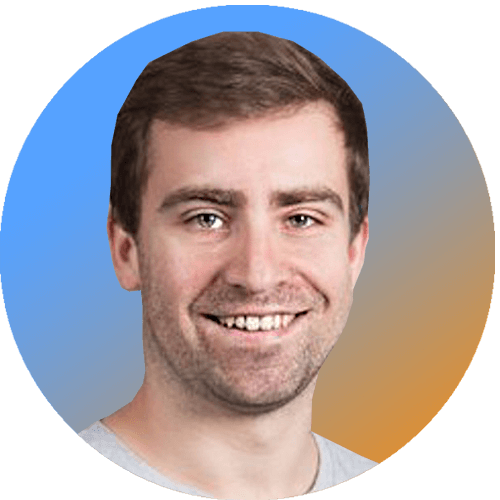 DevDays Europe conference is a great opportunity to meet and network with a thriving, growing and exciting developers community. We invite you to participate in the creation of this unique event through financial contributions and associate your brand with this high-level conference.
 To become a sponsor, please contact us info@devdays.lt
CONFERENCE VENUE
Multikino, Ozo str. 18, Vilnius, Lithuania