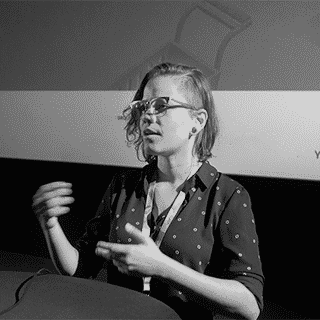 Krystal Campioni
Oberlo, Germany
BIO
Krystal has been working with front-end development and design for 8 years. During this time she's had the opportunity to work in wide range of projects ranging from web and mobile applications to games and virtual reality. She has been a coach on a Rails Girls event and presented a talk at the RubyConf 2016 in Sao Paulo. You can find more about what she's done so far on her website: http://krystalcampioni.com.
— TOPIC —
Interface interactions and animations: let's create a game with Vue.js
On this talk, Krystal will walk you through the coolest features of Vue.js , and how to combine them with advanced CSS animations and transitions to create a game. We'll also explore how to apply these techniques in real-world applications.