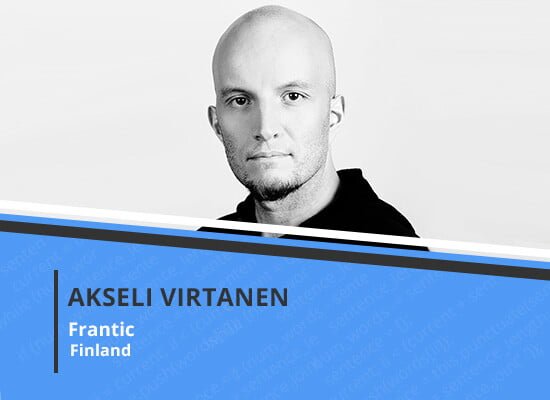 Akseli is a Senior consultant developing digital business and custom experience in a finnish agency called Frantic. Having developed with and watched web technologies grow for the past decade, he thinks we have entered a very interesting and crucial time in how products and services are created. He enjoys making the world of web technology more understandable and accessible for everyone. Since technology is being adopted by everyone, everywhere, it is very important that we create increasingly better conversations between technical roles like developers and others, such as business managers, designers and product owners.
Thinking in Web Components
Web Components have finally arrived and we have now several toolkits to leverage them. But why should you care?
In this talk, Akseli will try to convince you that Web Components are more than "just another nice technology". Let's find out through examples, how you can get surprising benefits from using Web Components with both existing and new applications.

Finally we'll muse about the future of Web Components and how they might change how we create applications.