DevDays

Vilnius 2019
May 14-16, 2019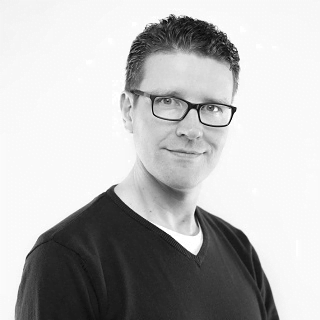 Loek Duys
Xpirit, Netherlands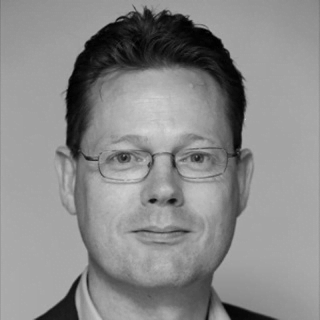 Marcel de Vries
Xpirit, Netherlands
Loek is a Cloud Architect at Xpirit and a Microsoft Azure MVP. He helps companies to make their transition to the Cloud as efficient as possible; from strategy to implementation. As an active member of open source projects, forums and as international speaker, he loves to exchange knowledge with other community members.
Marcel is the co-founder and CTO of Xpirit, a high-end consulting firm based in Hilversum, Netherlands. Marcel co-founded Xpirit in 2014 as a spin off from Xebia, which is also in the Netherlands. Together with Xebia, they help customers with digital transformation, agile consulting, and full stack development with both Microsoft and open source products. Marcel spends most of his time looking at how new emerging technologies, a shift in mindset, and a new way of work can help organizations get software in production faster. Helping organizations transform towards a high speed, innovative, and productive organization has become his passion. Marcel loves to learn new technologies and teach others what he has learned. Besides his work as CTO, he also works as a consultant in the field of application lifecycle management (ALM), continuous delivery, DevOps, cloud/web scale application architectures, and cross-platform enterprise mobile app development with Xamarin. Marcel is a frequent speaker at leading industry conferences. He has delivered sessions at events like Microsoft //Build, Microsoft TechDays, Visual Studio Live!, Xebicon, and Techorama to name a few. He hosts several meetups in his region on Microsoft Azure, Xamarin, and ALM. In his spare time, he builds online courses for Pluralsight. Marcel has been awarded by Microsoft the Microsoft ALM MVP award for more than 10 consecutive years and has been a Microsoft Regional Director since 2008. You can always contact him to talk about subjects like DevOps, ALM, Cloud Computing, Microservices, Mobile Development, Docker, IaaS, PaaS, and SaaS.
Doing Docker DevOps Style
This training introduces you to Docker and container technology for DevOps teams. We will show you how to apply DevOps practices to cloud-based container solutions, complete with hands-on exercises. The training uses Microsoft tooling and technology, but you can apply the skills you will learn to any technology stack. After the workshop, you will be able to do Docker DevOps style. The trainers Marcel de Vries and Loek Duys will share real-life experiences, not just facts from the docs.
Big picture: DevOps with cloud-based container clusters
Accelerating your inner development loop
From development to production in record-time, with confidence
Monitoring and feedback while running in production
Automated provisioning of infrastructure
Understand the implications for DevOps teams to build, deploy and run container-based solutions in a cloud environment.
How to automate everything, from infrastructure to deployment
Achieve full traceability from source code to production incidents
Practice finding and fixing a bug without downtime
Get hands-on experience supporting DevOps practices with available tools
This training is intended for developers and architects that want to learn about the new DevOps practices and tooling for a cloud-based Microsoft solution.
Students should bring their laptop running the following:
– Windows 10 or Windows Server 2016
– Visual Studio 2017
Additionally, students also need the following account and subscription:
– Visual Studio Team Services account (free)
– Azure subscription (trial)