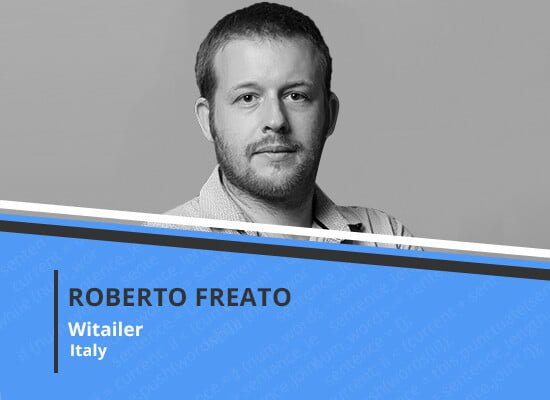 Roberto has been an independent IT consultant since he started to work. After his MSc in computer science engineering with a thesis about consumer cloud computing he got specialization in Cloud and Azure. Today Roberto works as a freelance consultant for major companies in Italy, helping clients to design and kick-off their distributed software solutions. He wrote some books on Microsoft Azure, for K12 education and he train/speak for the developer community in many national and international conferences. Roberto holds 45+ technical certifications on various vendors (MS, Sun, EXIN, Apple, Cisco, IBM) and he is a Microsoft MVP since 2010.
In the last years he's been also CTO for ReStore, an eCommerce company leading the Click & Collect Italian eCommerce market for grocery, and now for Witailer, a leading company in the Amazon and eMarketplace services for brands.
100 Machines Do the Work of 100s in 1s
This session mixes many of the lesson learned in years while writing distributed software. First is "design for failures", to be sure our code will never generates inconsistencies. Second is "stateless (almost) everywhere", to be sure our compute power can be built in minutes. Third is "performance", which has to be considered a feature itself while it is often a competitive gap between you and others. In this session we approach the "simple" problem of reducing the computation time of a CPU intensive application, using C#, Queues, Azure Batch and a bit of shell scripting.