DevDays

Vilnius 2019
May 14-16, 2019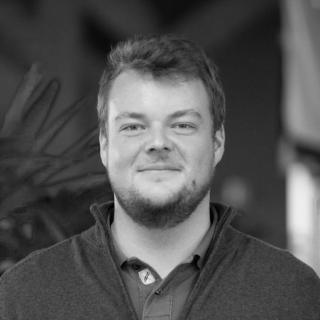 Thorsten Schaeff
Stripe, Ireland
Thorsten Schaeff is an Integration Engineer at Stripe working with some of the world's largest marketplaces and fast-growing technology startups. With his expertise in multi-sided platforms and marketplace business models, payment methods, and mobile wallets, he helps businesses go global in a compliant manner and with a delightful user experience.
Stripe.com Workshop: The API Toolkit for Building Delightful Payment Experiences
As developers building the apps, services, and commerce experiences that power the modern world, we have an increasingly significant and direct impact on the global economy. Yet far too often, the limiting factor isn't our own creativity or execution – it's the quality of the software tools and APIs available to us. This is especially true in Europe, where talented developers building an online business have to consider how to operate across the continent, serving customers in multiple markets, languages, and regulatory landscapes.
In this workshop we will look at the APIs, libraries, and tools that Stripe provides to enable developers to build delightful and compliant payment experiences. We will share UI and UX best practices, share insights into upcoming European payment regulation, and look beyond consumer payments into B2B billing & invoicing.
About Stripe

A brief history
Stripe beta in Lithuania

What is available today?
What are we working on?

Roundtable

Industry standards and pain-points with taking payments online

Upcoming Payment Regulation in Europe

What is "Strong Customer Authentication" and how can you get ready for it?
Opportunities of open-banking [depending on amount of interest, we might
make that a breakout session]

Hands-on: Building and SCA-ready payments integration

Stripe.js and Elements
Stripe Radar and dynamic authentication
PaymentIntents
Webhooks
B2B Payments

Billing & Invoicing
SEPA Direct Debit / SEPA Bank Transfer

Office-hours

we're here to answer your questions!
Are you building a business? Let us know!
Learn about upcoming payment regulation in Europe and how to build delightful and compliant payment experiences with Stripe's APIs, libraries, and software tools.
Developers and technical founders who are currently building an online business or are generally interested in how they can turn payments into a competitive advantage for their products. We are actively looking for beta users in Lithuania and are looking forward to helping you get up and running with Stripe. A solid web development foundation is beneficial as both frontend and backend code will be written.
Installations

Sample code will be provided on https://glitch.com/ which is a pre-configured, web-based Node.js runtime and IDE.
If you're not comfortable writing JavaScript, you can use a stack of your choice. See supported libraries here: https://stripe.com/docs/libraries.
Technical knowledge

Familiarity with a web-stack.
Basic-advanced knowledge of JavaScript, or some other server-side scripting/programming language.