DEVDAYS EUROPE 2020 POSTPONED
Given the growing concerns over public health and safety due to the developing Coronavirus (COVID-19) situation, the Lithuanian Government made a decision to ban all indoor public events and announced quarantine until May 11th. Therefore, DevDays Europe conference is postponed to 13-15 April 2021.
Due to these changes, your current ticket automatically becomes valid to DevDays Europe conference happening on 13-15 April 2021. We are striving to keep DevDays Europe 2021 schedule just as interesting.
Stay safe and see you in 2021!
Software Development Conference Created for Developers,
by Developers
DevDays Europe – software development conference bringing together internationally recognized speakers and developers to encourage excellence and innovation in the software development community. At this conference we cover the emerging technologies and best practices in the software  development industry – regardless of technological platform or language – without commercial hype.
At DevDays Europe you will learn about the latest tech advances from international experts flown in specifically for the event and about recent changes in your local development community from the peers. Full-day workshops will boost your knowledge of software development by introducing the latest practices and advancements in this area.

DISCOVER NEW TOOLS & TIPS
Conference is dedicated for developers that are serious about staying informed of the latest trends and using that knowledge to create innovative solutions.

NETWORK WITH WORLD CLASS EXPERTS
The conference setting provides an opportunity to network, meet and talk to world-renowned speakers about your specific development challenges.

GET TECHNICALLY RICH TALKS
The information-packed and fast-paced conference setting allows you to immerse yourself in a wide range of new technologies, practices and methods. Our focus is on providing good content, not appeasing suppliers.
💻 Full-Day Workshops
☕️ Coffee and Lunch Breaks
🎉 Opening
🎤 Inspiring talks
☕️ Coffee and Lunch Breaks
🎤 Inspiring talks
☕️ Coffee and Lunch Breaks
❓ DevDays Challenge
🙌 Closing
Be part of something truly special – speak and engage at DevDays Europe 2021 conference
Submissions are invited from Developers, Software Architects, Business Intelligence Developers, Testers, DevOps, Data Scientists, Big Data or Database Professionals, Team Leads, Project Managers, Consultants and Trainers – who would like to share knowledge about the emerging technologies and best practices in the software industry or anyone with an interesting field experience in software development approaches, technologies, tools or their solutions – regardless of a technological platform or a programming language.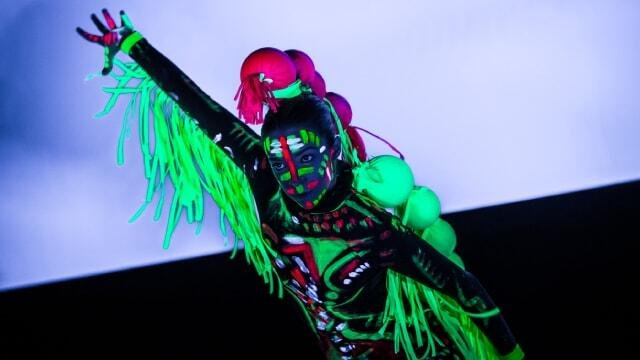 Opening Show
Boost your energy at outstanding show performed by the dancers.
Q&A Sessions
Now it's up to you to decide which questions are worth discussing – submit and upvote the best questions during and after the sessions by using an official Q&A app.
DevDays Challenge
How keen is your inner-nerd?
Do you have enough experience in software development?
What to test your knowledge to see how you do and compare yourself to the market?
Increase your energy level by joining this super-duper DevDays quiz, answer the questions correctly and as fast as you can and win fabulous prizes!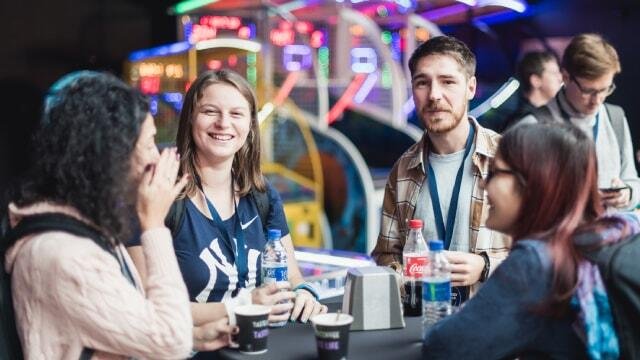 Ask Me Anything Corner
An open space to find every speaker after the presentation. Come with questions about your use case, continue leftover discussions from the talks or just listen in on the conversation.
Click on arrows to view speakers:
DevDays Europe conference is a great opportunity to meet and network with a thriving, growing and exciting developers community. We invite you to participate in the creation of this unique event through financial contributions and associate your brand with this high-level conference.
To become a sponsor, please take a look at the available sponsorship plans or contact info@devdays.lt
— OUR UPCOMING CONFERENCES —
Venue – Workshops (15 April)
Crowne Plaza Vilnius
M. K. Čiurlionio str. 84, Vilnius, Lithuania
Crowne Plaza Vilnius
M. K. Čiurlionio g. 84, Vilnius 03100
Venue – Conference (13-14 April)
Litexpo
Laisvės pr. 5, 04215, Vilnius, Lithuania
Litexpo
Laisvės pr. 5, 04215, Vilnius, Lithuania