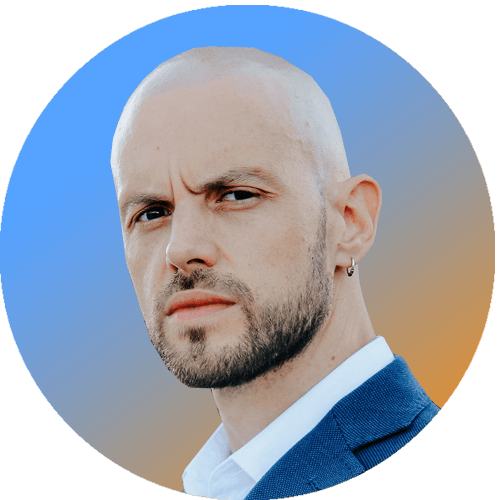 Position:
Founder
Company: Diaz Maroto Agile Coaching
Country: Spain
Certified Scrum Trainer (CST), Certified Enterprise Coach (CEC) & Certified Agile Leadership Educator (CALE) by the Scrum Alliance — Professional Certified Coach by the International Coach Federation.
Angel is an energetic and forward-thinking Agile coach specializing in leadership development and organizational agility. His pragmatism and experience in organizational coaching and Business Agility are the driving forces behind his methods. Throughout his 15+ years of hands-on experience as a coach, trainer, and mentor, Angel has provided expert guidance to organizations and Agile leaders in North America, South America, Western Europe, Eastern Europe, the Middle East, and Asia.
Angel's contribution has been celebrated at ING, where he has performed as the first Agile Champion at ING Spain and chairman of the Global ING Agile Experts Group since 2010. He has also supported companies from more than 40 countries, contributing to the Agile journeys of King, Toyota, Falabella, Banco de Chile, Roche, BBVA, Sunhotels, DEWA, FAB, PZU Group and the Catalan Institute of Oncology.
Angel holds the Scrum Alliance's highest-level certifications in the field: CST (Certified Scrum Trainer), CEC (Certified Enterprise Coach), and CALE (Certified Agile Leadership Educator).
Angel is also a PCC (Certified Professional Coach) by the International Coach Federation, a Certified Professional Co-Active Coach (CPCC), certified specialist in team coaching and systemic leadership, licensed NLP Practitioner, Management 3.0 facilitator, Kanban Management Professional LargeScaleScrum Practitioner and TTI-certified Behaviour and Motivation Analyst.
In addition, Angel has participated as a speaker and keynote at more than 60 international conferences and Agile events worldwide and has been a significant contributor to the international Agile community since 2009.
How to Build an Agile Team
We all know how important is trust for any team to deliver results. The question is, how to build trust in practice?
We all heard that agile teams should be self-managed. The question is, how to develop a team that is able to self-manage and achieve results? We all understood that cross-functionality is crucial for development teams to be able to deliver "done" functionalities and absorb variations in the demand. The question is, how to make it happen in real life when companies are still hiring specialists? Some of our Agile teams have Scrum masters. The questions are, do we really need a Scrum Master? What should we expect from a good one?
Using real-life examples from companies that made Agile their competitive advantage and from companies that failed to get results from Agile. Angel is going to share practical tools that you can use as a manager, leader, scrum master or team member to make trust, self-management, cross-functionality, and high performance a reality in your team.